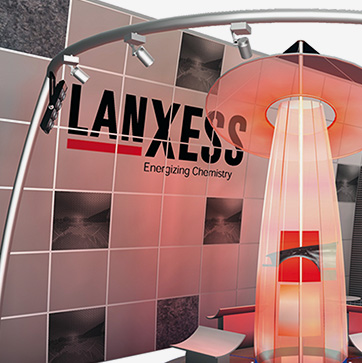 Fair appearance at ExpoReal
Beer coaster preliminary draft | five-year concept | detail planning | all-inclusive organisation with back office | exhibition stand construction | logistics
Cli­ent: IVG Immo­bi­lien AG, Bonn
Fried­rich Merz and his beer coas­ters – IVGs Sony Cen­ter in Lis­bon and our beer coas­ters. The dif­fe­rence is that the Wer­be­werk draft has become rea­lity — after the first out­lines of it. A fair stand of 180 sqm on two levels pres­ents an award-win­ning clear-cut ele­gant archi­tec­ture with modern mate­ri­als as well as hig­hest pos­si­ble design exper­tise.
Back-Office:
Der gute Geist im Hintergrund

Cli­ent: IVG Immo­bi­lien AG, Bonn
Exter­nes Back-Office zur tem­po­rä­ren Ent­las­tung der inter­nen Admi­nis­tra­tion und der Arbeits­ab­läufe bei IVG und Betei­li­gungs­ge­sell­schaf­ten:
Kommunikationszentrale/Ansprechpartner für Expo­Real-Anfra­gen aller Art
Indi­vi­du­al­re­cher­che, Buchung und Abrech­nung von An- und Abreise des Stand­per­so­nals, für Mit­ar­bei­ter und Kunden
Recher­che, (Um-)Buchung und Abrech­nung von Zim­mer­kon­tin­gen­ten
Recher­che, Buchung und Abrech­nung von Restau­rants
Erstel­len von Kos­ten­über­sich­ten und Abschluss-Reports
Trade fair appearances:


EMO

,

METAV

und

AMB



Concept | planning | organization | exhibition stand construction | logistics
Cli­ent: Mon­forts-Gruppe GmbH & Co. KG, Mön­chen­glad­bach
More than 30 tons of high-per­for­mance CNC lathe-mil­ling machi­nes are spread on 250 sqm only. Even "hea­vy­weights" may look light and stylish, if they are pre­sen­ted effec­tively.
Fair stands Aktion Mensch

Concept | planning | organization | exhibition stand construction | logistics
Cli­ent: Aktion Mensch e.V., Bonn
The tar­get is important and is set deli­be­r­a­tely high. Most people believe that the living con­di­ti­ons for han­di­cap­ped people are very good in Ger­many. It is only when dealing with social inclu­sion, acces­si­bi­lity or social stan­dard in grea­ter detail, that need for action is reco­gnised. A small con­tri­bu­tion to social invol­ve­ment is pro­vi­ded by the "all-around no-worries package" of the fair atten­dance run by us. We are com­mit­ted to Reha­care and Con­so­zial, for example. Con­tent wise, con­cept and with many years of expe­ri­ence.
Messeauftritte in der Chemiebranche

Ideenfindung | Standkonzept
Cli­ent: Lan­Xess AG, Köln
Als wir beauf­tragt wur­den, den wich­tigs­ten Mes­se­stand des ehe­ma­li­gen "Start­Ups" Lan­Xess AG zu ent­wi­ckeln, war vie­les von dem, was wir heute wis­sen, noch "top secret".
Mit dem weni­gen Wis­sen schlu­gen wir einen gestal­te­ri­schen Weg ein, der die heu­tige Fir­men­aus­rich­tung bereits ver­kör­pert und vor­weg­nahm: visio­nä­rer und futu­ris­tisch-krea­ti­ver Neu­be­ginn, inno­va­ti­ver und muti­ger Impuls­ge­ber und Vor­rei­ter der Che­mie­bran­che.